Music
A. SWAYZE & THE GHOSTS
Debut album "Paid Salvation" out today on Ivy League Records
Watch the video for Evil Eyes HERE
Praise for A. Swayze & the Ghosts
"Stripped back punk with a furious sense of purpose." – Clash
"Impassioned, intelligent punk." – DIY
"Swirling post-punk movers" – DIY
"Full to the brim with angst and emotion." – Gig Wise
"A confident debut from one of the most impassioned and exhilarating bands around." – The Line of Best Fit
"Fronted by audibly charismatic Andrew Swayze, the late-twenties quartet are tightly drilled and ultra-punchy, and this adrenalized debut's handful of instant classics is way above par throughout." – Mojo
."Engaging and frantic material that packs serious spirit." – NME
"A.Swayze & The Ghosts conjure up punk's Spirit of '77 and update it with current concerns and a fearsome fury." – Louder Than War
"Just when you thought garage rock was spent, out comes this Australian band." – The Observer
Ivy League Records is elated to release A. Swayze & the Ghosts' wildly anticipated debut album Paid Salvation – a refreshingly real breath of fresh air, one that restores your faith in the incendiary, uplifting and subversive power of punk rock. To coincide with the release, the band have dropped the video for their gloriously punchy new single Evil Eyes.
Charging in at a total length of 1:58, frontman Andrew Swayze says of Evil Eyes: "This was brought to us by Hendrik one night in our studio as a short fun song he'd written years before. I read into it as a weird homage to the delusions of mental illness so I re-worked them and added the 'psycho passion' section".
Watch the video for 'Evil Eyes' below.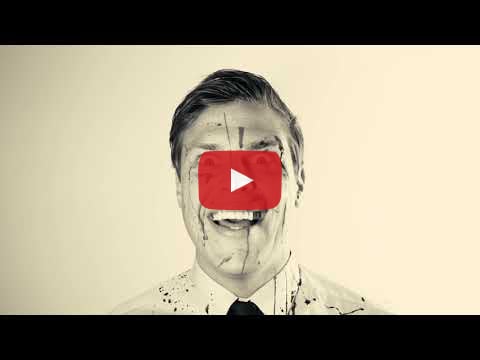 More about the debut album Paid Salvation
On the band's blistering debut record Paid Salvation – recorded in Melbourne with producer Dean Tuza (These New South Whales, Stella Donnelly) – Swayze pulls no punches, using the group's urgent and tightly wound music as a backdrop against which he can purge himself of the myriad frustrations he has with the world around him. Taking aim at social media ("Connect to Consume"), ecocide ("Beaches"), tall poppy syndrome ("Rich"), mob-rule and herd mentality ("Marigold"), it seems little escapes his ire, even God and the Bible get a good lashing. It's safe to say we're not in standard garage punk territory.
On first listen, it would be easy to take the album on face value, enjoying it purely for its many musical pleasures: energetic guitar interplay, pummeling rhythms, basslines that groove and an infectious shout-along melodic sensibility that runs throughout. But that's the real power of Paid Salvation. While it's a hell of a lot of fun, it's also deadly serious.
"It really shits me off when bands have this pedestal and they have the ability to influence so much around them and they waste it by singing about stupid shit. If you're given this audience, I think you have to have something to say. And I definitely intend on abusing that right." Swayze says "I want people to go, 'I love that song it makes me dance but I also appreciate the honesty. I want the melodies and the instrumentals to be accessible for people from all sorts of backgrounds, but I also want everyone to fucking listen to what I'm saying as well. And I especially want young men to hear songs like 'Suddenly' and 'It's Not Alright' and think about what they're saying rather than just listening to them and going, 'Yeah I'm all jacked up on this rock song!' he laughs. With AS&TG, the music is the sugar that makes the medicine easier to swallow.
Over the last two years A. Swayze & the Ghosts have performed at Falls Festival, Splendour In The Grass, The Great Escape, BIGSOUND (in many 'best of' lists across STACK, triple j, Double J, The Music), A Festival Called Panama and Boogie Festival – as well as shows alongside Shame, Total Control, Nude Party, Frank Carter & The Rattlesnakes, West Thebarton, Jet, The Vines, Batpiss & The Stems to name a few. The band have found enthusiastic champions in the UK in BBC 6 Music, BBC Radio 1, Beats 1, NME, DIY, CLASH, So Young magazine and more.
PRE-ORDER PAID SALVATION HERE
A. Swayze & the Ghosts | Paid Salvation album artwork – Download hi-res HERE