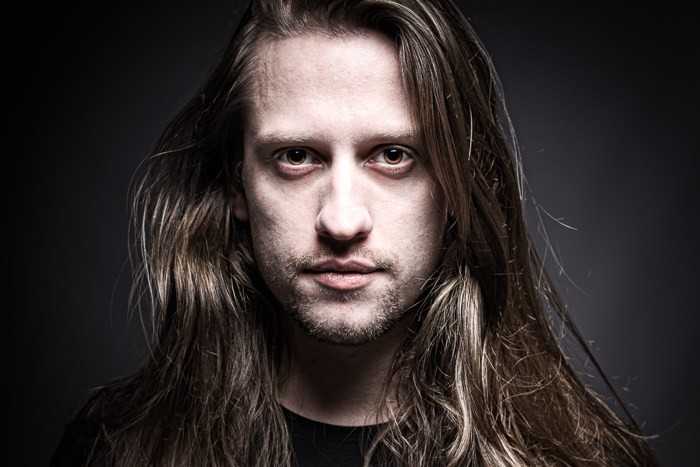 Music
'Anyone covering a song is a compliment.' Jim Stapley chats to Unfashionable Male
Jim Stapley Band are fronted by none other than the very talented Jim Stapley. Having spent years working with an array of bands, the Manchester born songsmith finally released his debut album 'Long Time Coming' last year. The album is a testament to the man who has honed his craft over years of gigging. Now he shows he is as able to take someone else's material and make it feel like his very own on this flawless, emotionally driven reworking of a Rihanna and Calvin Harris' dancefloor classic.
Last year you finally released your debut album, 'Long Time Coming'. How did it feel to realise your long-term goal?
Honestly I was relieved…. and then very excited. I've recorded albums before that have never seen the light of day. This collection of songs is a culmination of years of struggle, frustration and difficult times, and I'm glad to have made it to the other side and see the record finished and released. Now it's real, something that can be touched, seen and played. That's incredible to me.
In the years building up to the release you have fronted many bands, how did those experiences aid you?
It helped a lot. I've been lucky enough to play with some great people on some great stages; and play with some great people on small, cramped, sweaty, make shift stages we built ourselves before the show. Regardless of the stage, the size of the crowd and show, you have to deliver. That's a belief I think I have developed through being in so many different line ups. No matter what the show, as long as I know that I gave it everything I have, even if there was 5 people in the crowd, I feel good. At the end of the day, it's great to feel good doing what you love, and there's nothing worse than NOT feeling that way.
You have worked with some of the rock worlds leading lights, who has offered you the best advice?
Honestly, a lot of the people I play with who are not in the limelight are the people I learn from the most. The people who are working hard everyday without huge financial reward and fame, but because they are passionate, and professional. They are the people who give me, not so much advice, but a great example to follow. I can say hand on heart that every person in my band is a better musician than me, and work just as hard as me. To be surrounded by people like that, helps me raise my game immensely. I learn from them all every time we're in the same room.
Having said that, Kenney Jones has been a real mentor in a lot of ways. Regardless of his status, he is STILL trying to better himself every show, his still wants to learn, and he still is very down to earth. I think that's refreshing in a world where celebrity status has become social currency, rather than work, talent and a great attitude.
What fuelled your passion to release your material under your own name?
Before this album, most of my material had been collaborative. Co-writing is something I have always enjoyed, as I've already mentioned, learning from the people around me is hugely important to me, so I have always been happy to do that. This time, with 'Long Time Coming', I really felt ready to stand on my own. It came easily to me – I wrote around 25 songs in 3 months for the record, and only two of the tracks on the record are co-writes. So it felt like a very natural thing to release this album under my own name. It is truly a record of where I was as an artist at that point.
For those who have not heard the album yet, what can they expect?
The album is split between some harder, roots rock songs, and the softer piano or acoustic based songs. Right from the start, I spoke to Tony (Visconti) about wanting to create a 'wall of sound'. Not necessarily loud, just layered and intricate. At first listen, there is a lot going on, I hope you'll discover new things every time you listen to it. It's a very honest album, and we recorded it very quickly, in just two weeks. I think you can feel that energy in the finished product.
Which song from the release are you most proud of?
There's a couple actually…. 'Heartstrings' – This is a song very close to me. It's a true story, and the way the track came together is exactly the way I pictured it. I'm very proud of that one.
'My Own Worst Enemy' – My brother Nick says this is the most honest song, the one that is the most personal, that I have ever written, and I think i agree with him. It's not been a single, YET, but I'd love for it to be. I'm especially proud of the string arrangement that Tony and I worked on.
Your new single is a cover of Rihanna and Calvin Harris' 'We Found Love'. What made you opt for this song?
A very good friend of mine Jaz, who was managing me at the time, suggested this song. She thought it would be a good idea to cover something modern, as at times, my style has been described as somewhat 'retro'. I listened to the original, and decided to change the time signature and slow it right down, to give real weight to the chorus lyric. I love Rihanna's vocal on the original, I think it's slightly haunting, so those are the themes I went with for this cover.
What is the key to a good cover?
A fine balance between originality and respecting the song as it was written. I think as long as you hold the reigns somewhat tightly, so that the song is still recognizable, it'll work….
Who do you most want to hear rework one of your songs?
SPRINGSTEEN…. hang on…. no…. he'd just make the song better and reduce me to rubble…. not sure, anyone covering a song is a compliment.
If you had to choose between Rihanna and Calvin, who would you prefer to work with?
That would depend on the project and the song. They're both incredible artists.
Lastly, if you could achieve one thing by the end of 2015, what would it be?
To have had a chance to get on the road and tour this record with my amazing band.
Find out more at www.jimstapley.co.uk