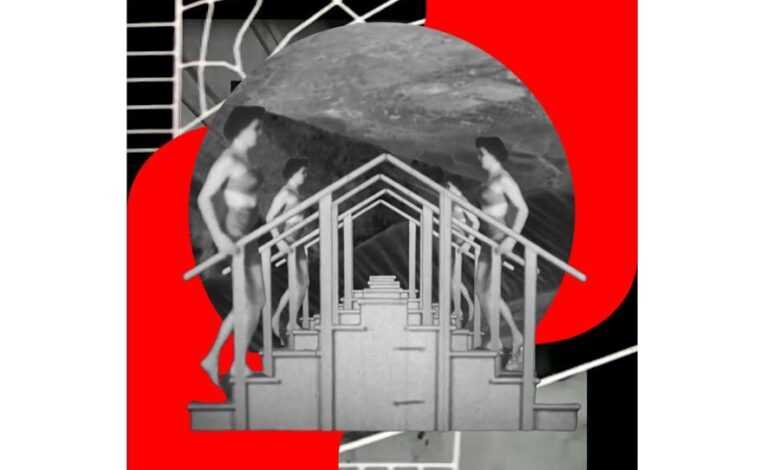 Music
Birmingham trio un.procedure release new self-titled EP
Stream / Buy HERE

Ft. Cassie Kinoshi (SEED Ensemble, Nérija, Kokoroko), Piera Onacko & Nathan Jones
Credit: Guri Bosh | Hi-res HERE
"Gripping post-apocalyptic synth'n'sax" – Uncut
"a blast of raw but well channelled energy to the world of jazz and improvised music" – Kevin Le Gendre
Following the release of their frenetic and groove-heavy singles "You Stepped Into A Hole" and "Polytunnel", Birmingham experimental jazz-rock trio un.procedure have released their much-anticipated self-titled EP.
Made up of synth player Piera Onacko, drummer and electronic artist Nathan Jones, and Mercury Prize nominated and Ivors Academy Award winning alto saxophonist Cassie Kinoshi (SEED Ensemble, Kokoroko, Nérija), un.procedure have earned a reputation as one of the UK scene's must-see artists performing alongside live, reactive visuals made by multi-faceted artist David Stanley (GURIBOSH). These performances have seen the trio play to packed out crowds across the UK and Europe at the likes of London Unwrapped (King's Place), Supersonic Festival, Lancaster Jazz Festival, Enjoy Jazz Festival, and more.
Delivering a frantic collision of semi-free improvisation with spiralling, 70s krautrock-influenced grooves, and heady soundscapes, the EP comes as a consummate snapshot of the pummelling intensity of the trio's live shows. Tracks such as "Fall and Flatten" showcase an electronic led, suspenseful sound, combining cosmic synth sections with drums that grow into frenetic break beats as the instrumentation morphs into doom-laden, psychedelic textures and atmospherics, which call to mind the tense soundtracks of 1970s sci-fi cinema. Whereas the recent single "You Stepped Into A Hole" , exemplifies another facet of the trio's dynamic, leaning into a more jazz heavy sound which combines experimental synth lines with powerful electronic bass and guttural sax, channelling the spirit of the UK scene through un.procedure's unique avant-jazz filter.
STREAM "YOU STEPPED INTO A HOLE" HERE
Their debut recorded single "Polytunnel" combines these influences with the groups jazz sensibilities with heavy bass facing off against wild yet precise drumming, whilst subtle, insidious synth drones build and swirl around Cassie Kinoshi's passionate sax riffing.
WATCH THE VIDEO FOR "POLYTUNNEL" HERE:
un.procedure's EP arrives as a debut outing that does that rarest of things – delivers on everything their live shows have promised. With more dates planned for later this year and further new music in the works, there is no better time to get acquainted with this fast-rising trio.
"un.procedure" is out now – Buy / Stream HERE
EP artwork | Hi-res HERE
Tracklisting:
1. Polytunnel
2. Ghouldamn
3. Fall And Flatten
4. Mouth Of The Sun
5. You Stepped Into A Hole
Follow un.procedure:
For all press enquiries please contact Will Vincent on:
[email protected]