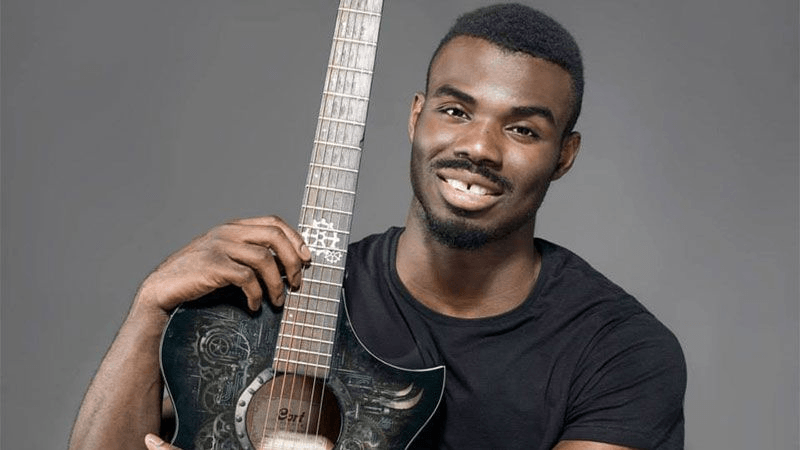 Music
Emmanuel Nwamadi stars on BBC's The Voice
Emmanuel Nwamadi on The Voice.
Previous Open Mic UK contestant Emmanuel Nwamadi has impressed coaches on the BBC's The Voice, making it through to the live quarter-finals.
Check out the following link for more information on Emmanuel Nwamadi: http://www.openmicuk.co.uk/News/emmanuel-nwamadi
EMMANUEL NWAMADI – THE VOICE
Emmanuel Nwamadi took part in Open Mic UK in 2013 within the group Vintage Soul. Their original song named "Six" impressed the music industry judges at the Regional Final in Camden and took them through to the Area Finals.
Watch Emmanuel Nwamadi's Open Mic UK Regional Final performance here: https://www.youtube.com/watch?v=hH739vb1zUA
The Open Mic UK judges' feedback from Vintage Souls' Area Final performance was; "You were lovely on the ear and the boy's musical work was seemingly effortless and built a strong sound. However, the musicians felt like they were support as opposed to being a group. You all need to perform more."
SUCCESS FOR EMMANUEL NWAMADI
23-year-old Emmanuel Nwamadi worked his vocal magic at The Voice's Blind Auditions performing a soulful version of Sade's "Sweetest Taboo". He secured a place in the Battles with Ricky Wilson who turned his chair for him.
Emmanuel Nwamadi has now made it through to the live quarter-finals of The Voice after securing a spot in coach Ricky Wilson's final three. Emmanuel impressed Ricky Wilson with his own rendition of Otis Redding's "I've Been Loving You Too Long" at the Battles.
Ricky Wilson said: "We're not looking for something that's already represented in the charts or on the radio, I'm looking for the next thing and I think Emmanuel's got something interesting and unique. He's a man of few words and he's a man of very deep words when he does speak. I think he could sing pretty much anything and put his twist on it."
At the live quarter-finals it will be down to the public vote to keep Emmanuel Nwamadi in the competition. We look forward to seeing him in the live shows and wish him the best of luck!
EMMANUEL NWAMADI
For more information on Emmanuel Nwamadi go to: http://www.openmicuk.co.uk/News/emmanuel-nwamadi
ENTER THE MUSIC COMPETITION OPEN MIC UK HERE: www.openmicuk.co.uk