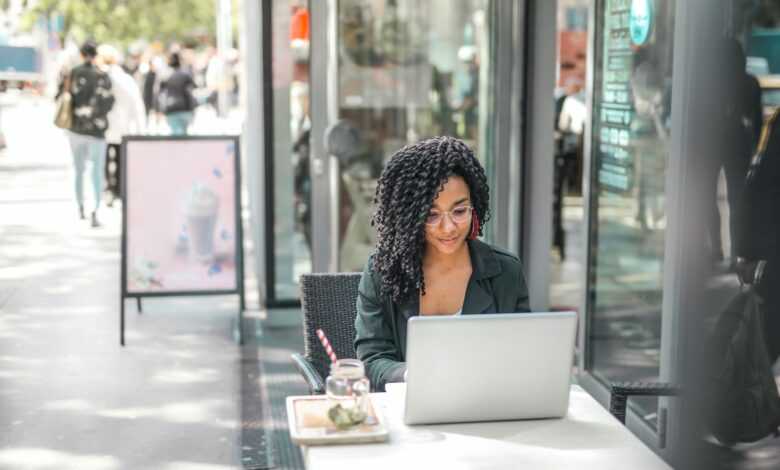 Business
How to Make Money Online in the UK
The digital age has opened up numerous opportunities for making money online in the UK. Whether you're passionate about writing, selling products, offering services, or simply looking for some extra income, there's something for everyone. In this article, we will explore some of the best ways to make money online in the UK.
Start a Blog:

Blogging is a fantastic avenue to make money online, especially if you have a knack for writing and enjoy sharing information.
Monetization options for your blog include advertising, affiliate marketing, or selling your own products or services.
Building a successful blog takes time and dedication, but it can become a sustainable source of income as it grows.

Sell Products or Services Online:

If you have a product or service to offer, you can set up an e-commerce store to sell it online.
There are various e-commerce platforms available, such as Shopify and WooCommerce, which provide user-friendly tools to create and manage your online store.
Consider products or services that align with your expertise or passions, making it easier to market and maintain.

Freelance:

Freelancing is a versatile and lucrative way to make money online. If you possess skills in writing, design, programming, or any other field, you can offer your services to clients around the world.
Platforms like Upwork and Fiverr connect freelancers with clients seeking specific skills.
Building a strong freelance portfolio and maintaining a positive reputation can lead to a steady stream of work and income.

Take Online Surveys:

Taking online surveys is a straightforward method to make some extra money, although the payouts are generally modest.
Numerous survey websites and apps offer compensation in cash or gift cards in exchange for your opinions and feedback.
While it may not replace a full-time income, it can provide some additional funds with minimal effort.
There is a wide array of opportunities to make money online in the UK, catering to diverse skills, interests, and available time. Whether you opt to start a blog, sell products or services, freelance, or take online surveys, the best choice for you will depend on your unique circumstances. Take the time to evaluate your strengths, interests, and the level of commitment you can offer to find the most suitable online money-making method for your situation.