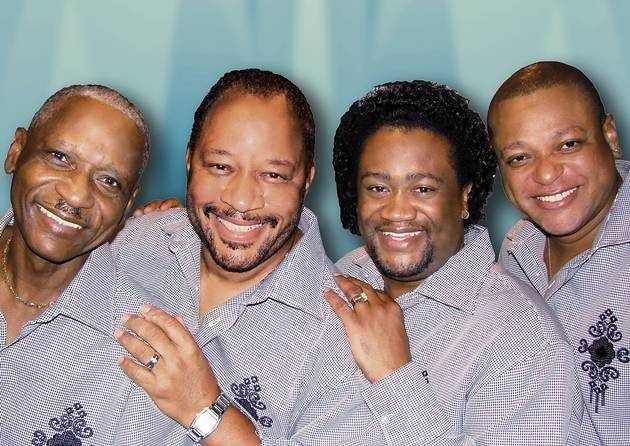 Lead Singer of The Stylistics:
Eban Brown for One Night Only
Acclaimed Vocalist and Musician
Announces his 2015 UK Tour
 International recording artist Eban Brown announces his 2015 UK Tour and Opening Night Charity Event for Great Ormond Street Hospital.
 Best known as the lead vocalist of the multi-platinum group THE STYLISTICS, Eban Brown is now in his 15th Year with them and tours across the globe year-round!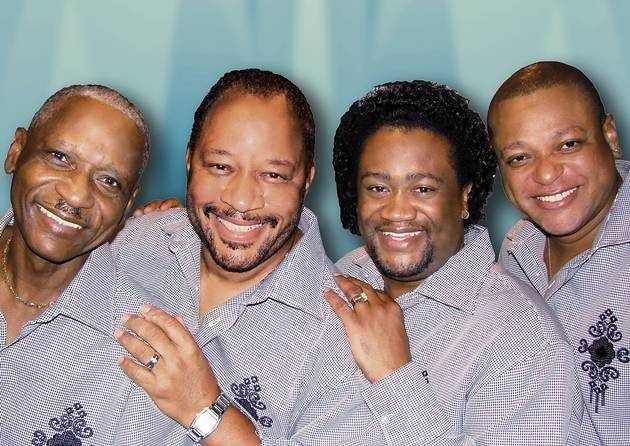 He is also, the Youngest Classical Soul Recording Artist in the History of Classical Soul Music and is excited to be performing for his audience in the United Kingdom.
He has written and produced a single called "Eyes of a Child" in aid of Great Ormond Street Hospital, which will be performed at each of his concerts when he embarks on his UK Tour.
 About Eban Brown:
 Born and raised in Newark, New Jersey, Harold "Eban" Brown is a world-renowned guitarist, composer and vocalist. Also, Eban is the founder of record label STARDOM RECORDS LLC. Motivated by strong family support and a firm belief in God, Eban exhibited a gift for music at an exceptionally early age. By the age of seven, he was singing and playing the guitar with several gospel groups.
In High School, his interest in studying jazz guitar peaked with influences such as: Wes Montgomery; George Benson; David T. Walker; Larry Carlton; Grant Geissman; George Duke and Bobby Caldwell guiding his way. It was during that time, that his love of songwriting began.
Initially starting as the lead vocalist for his idol artist group RAY, GOODMAN & BROWN (THE MOMENTS) in 1991, Eban Brown began to build a prestigious reputation for himself. He continued to perform with the group for 2 ½ years before becoming a member of the Grammy-Award winning group, THE MANHATTANS, featuring Gerald Alston and Blue Lovett.
 Shortly after, he became the lead vocalist of THE DELFONICS, and was soon inducted into the 98.7 KISS FM HALL OF FAME. In 1996, Eban received a NAACP Award for his accomplishments as lead vocalist of THE DELFONICS.
Eban joined the world renowned STYLISTICS, as lead vocalist in 2000 and continues to tour the world every year with the group.
 "It is with great honour that I announce my 2015 UK Tour as a solo artist. I have written and produced a song entitled "Eyes of a Child" for Great Ormond Street Hospital. Families need the assistance and great care that GOSH can provide, and I am so blessed to have the opportunity to contribute to such a worthwhile cause. As a parent myself, the thought of your child being ill is unbearable but through the help of others, we are all be making a contribution to help in some small way! All proceeds from "Eyes of a Child" will benefit the children of Great Ormond Street Hospital, with 100% profits going to the UK's only academic biomedical research centre specialising in paediatrics."- Eban Brown
 TOUR DATES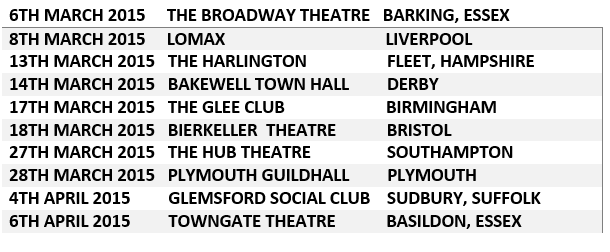 LINKS:
YOUTUBE LINKS:
1. Can't Give You Anything – The Stylistics
2. Eban Brown – Live Performance
3. Spend My Life With You – Eban Brown
4. Never Gonna Let You Go (Remix) – Eban Brown