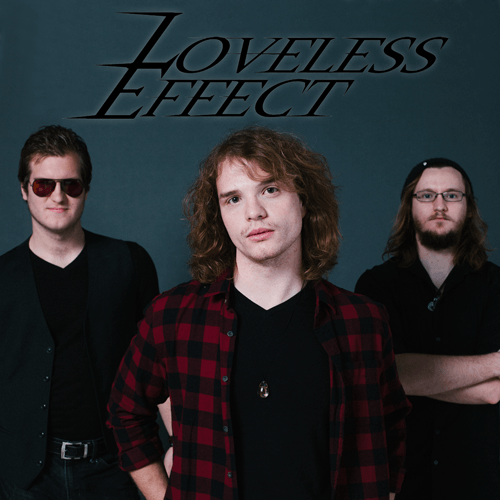 Loveless Effect are a unique musical entity. Clearly a band who have listened to a wide array of old school artists, their debut EP shows a musical maturity and lyrical insight far greater than even their combined ages. Heading up the release is the truly sensational Standing In The Rain. Completely captivated by their artistry, we wanted an insight into their influences. As a result we took Seth, Forest and Justin on a trip down musical memory lane.
https://www.youtube.com/watch?v=fks7KPp6FFo
What song reminds you most of your childhood?
Forest: D.O.A. by Foo Fighters.
Justin: YYZ by RUSH.
Seth: Sweet Emotion by Aerosmith.
Which song inspired you to become a musician/singer?
Seth: My Grandpa sang Folsom Prison Blues by Johnny Cash to me when I was young.
Justin: Everything by RUSH.
Forest: Hallow be thy Name by Iron Maiden.
Which song do you wish you had written?
Seth: Tears in Heaven by Eric Clapton.
Justin: Tom Sawyer by RUSH.
Forest: Achilles Last Stand by Led Zeppelin.
Which artist/band has been the most inspirational to you?
Seth: Chet Atkins is the most influential artist for me.
Justin: Thomas Pridgen is a great drummer and I have been trying to get on his playing level.
Forest: Flea and Steve Harris have both been the most influential to me.
Which song/album currently dominates your attention?
Forest: Sci-Fi Crimes by Chevelle that album is great.
Seth: Led Zeppelin 1.
Justin: Heavy is the Head by Zac Brown and Chris Cornell.
Who would you most like to collaborate with?
Dave Grohl!!!!