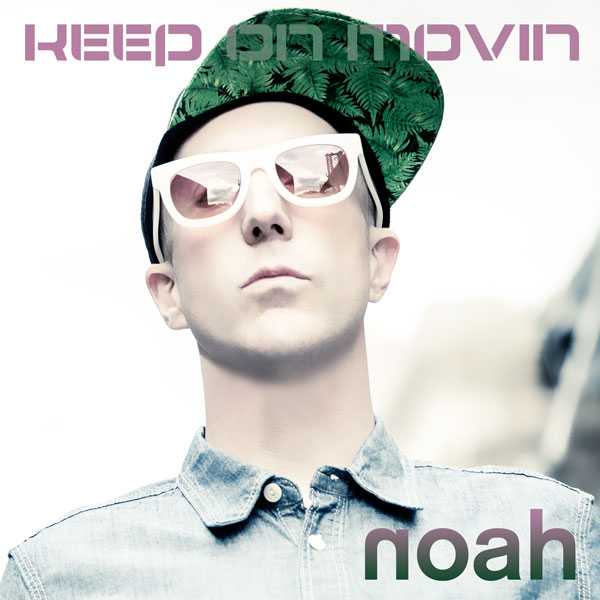 Music
NOAH ANNOUNCES THE RELEASE OF HIS NEW SINGLE, "KEEP ON MOVIN'"
After two chart topping releases, NYC based recording artist, NOAH arrives wiser, more determined and full of interesting stories about his journey as a musical artist in today's D.I.Y. (Do It Yourself) culture.
His brand new single "Keep On Movin'" is scheduled to hit digital retailers worldwide on December 16th under his new dance label, Icon Worldwide Music, with global distribution by LabelWorx UK, home to global DJ/Producer sensations Avicci, Armin Van Buren, Afrojack, Sebastian Ingrosso and Tiesto.
Keep on Movin' is bound to become 2013's celebratory Billboard and UK Music Week Dance Chart success. The song is not only a personal reflection for the artist but also a declaration of more to come. NOAH wrote the anthem in the hopes of inspiring those seeking to change their lives!
I am "catching up with destiny," NOAH explains, "and I am not looking back!"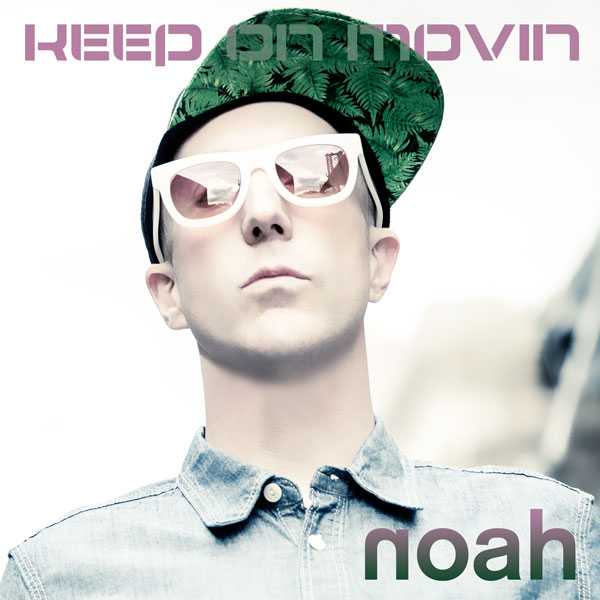 Within weeks of leaving his office job in September of 2012, NOAH's debut single "New York is Dead" began its 20 week residency on the JB Times National Club Charts peaking at #16 in December between Mariah Carey's "Triumphant" and Kelly Clarkson's "Darkside," ultimately charting in the Top 20 of the U.K. Music Week's Commercial/Pop Charts in June at #15. "No More Angels," his L.A. themed summer anthem, reached the Top 40 on the DJ Times National Club Charts and climbed to #3 on the UK Upfront Music Charts in July.
"Keep On Movin'" is picking up speed and garnering international positive Tastemaker feedback from the likes of UK's
Judge Jules (BBC1), Graeme Park and Lee Dagger. The single hit #9 on the idanceradio.fm Top 100 Chart on October 14th and has received support from Netherland's celebrity Radio 10 Gold DJ, Dennis Verheugd a.k.a. DJ Devious, All4YouHitRadio in the Netherlands, Club Radio EDM, and Red Sea Dance Radio.
The original track, produced by NOAH and UK based producer, Ben Dabson a.k.a. Radical Academy (Cardiff, Wales) accompanies a celebrity line up of International remixes including the esteemed UK Power Duo, Andrew Galea & Marc JB, London's 2013 Top 100 DJs Pink Panda (UK), Grammy nominated and Billboard Charting producers Mike Rizzo (Funk Generation), Sam Michaels & Dan Mathews a.k.a. Klubjumpers, Wayne G & LFB; French Miami DJ/Producer sensation PASHAA; chart topping Billboard DJ/Producers Casey Alva and DJ Ting, as well as a cast of rising talent including the fresh celebrity DJ/Producer Shahaf Moran (Tel Aviv), Dirrty Panda (Canada), and the Italian DJ/Producer team, WTDJ (Italy).
The "Keep On Movin'" Radio Remixes can be heard here: http://snd.sc/1hMpsiH
The Music Video can be seen here: http://www.youtube.com/watch?v=WcqXm7SVPLU&feature=youtu.be
Free Download Offers: https://www.facebook.com/noahmuzik/app_220150904689418
Artist Website: www.noahmusic.com
Facebook: www.facebook.com/noahmuzik
Twitter: www.twitter.com/Noah_Music
Youtube: http://www.youtube.com/iamnoahmusic
For information on features, reviews and interviews with Noah, please contact [email protected] or call 01223 844 440