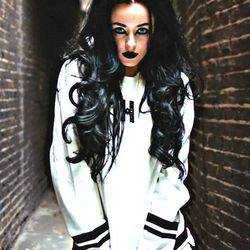 Music
Open Mic UK winner Hatty Keane
Open Mic UK winner Hatty Keane is to support JLS on their Farewell Tour! Since beating thousands of applicants across the UK to take the title of Open Mic UK winner in 2011 within The O2 in London, it's been announced that Hatty Keane will support the pop world giants on all 19 of their Farewell Tour dates throughout December 2013.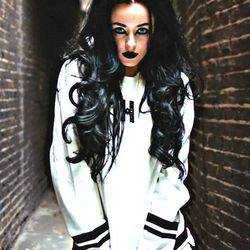 After her success in the Open Mic UK competition, Hatty Keane signed to Michael King's BGM Entertainment Ltd, and since then she has skyrocketed in the industry. Keane has completed four tours including one headlining tour, has been invited to the MOBOs where she handed out an award alongside Pixie Lott in front of Prince Harry for his charity 'Wellchild', and has also opened for the likes of Ed Sheeran, Wiley and Pitbull.
Hatty Keane's performances are nothing short of wild and spectacular with a hint of 'sugar sweetness' which keep her fans, including over 20,000 Facebook followers, wanting more.
In May 2013, Keane finished writing her debut album 'Pick N Mix' which is now due for a February release and includes the new hit single 'Siren'. She is now working on her second album due for release in the summer of 2014.
Open Mic UK winner Hatty Keane's hard work, dedication and passion for music has earned her the well deserved support act slot for JLS' Farewell Tour in December 2013, performing on 19 tour dates in the biggest arenas around the country. It has also led to partnerships with brands such as Lipsy and ASOS.
It looks as though the undeniably talented Hatty Keane is set to hit the big time, so look out!
For your chance to support acts such as JLS, Ed Sheeran, Wiley and Pitbull like Open Mic UK winner Hatty Keane, enter Open Mic UK now!
Alternatively, if you are a pre-teen or teenager, check out singing competition TeenStar!