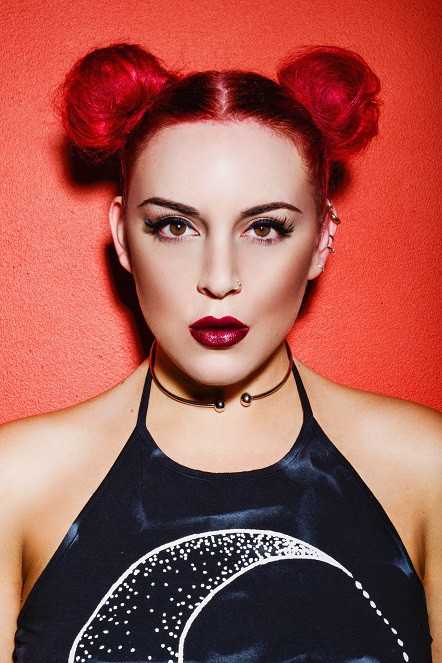 Featured
Pop starlet, Scarlet Baxter introduces some 'Cruel Love' with new single
Brand new slick pop track out now!
With her very own contemporary brand of layered pop combined with a celebrated sassy confidence, Scarlet Baxter is an up and coming artist with the tools to go all the way.
Hotly tipped for success in 2015, Scarlet's latest single 'Cruel Love' is certain to further solidify the reputation she is currently building with prominent industry tastemakers. It's all thanks to a sound blending nostalgic 90s R&B with modern pop music to create something fresh and unique on the current scene.
A huge fan, Head of Absolute Radio James Curran had this to say following a recent blockbusting performance at Hard Rock Rising in London:
"By far the best female vocal we have seen in this competition!"
BBC Introducing Oxford have debuted Cruel Love already with DJ Dave Gilyeat saying "this track should be in the charts"! Add to that Kat Orman of BBC Oxford labelling her 'One To Watch' in 2015 and the stars are aligning for Scarlet Baxter.
Single 'Cruel Love', released on July 20th, will no doubt continue to win over fans with its superb production values and slick pop sound:
"Scarlet has no fear and has clear goals to make 2015 her year" – Mark Boardman (Music Journalist).
Described by Cigarette Sounds as "the next woman of pop", Scarlet Baxter's rise has been meteoric. Working consistently in a tight knit team with talented guitarist Dominic Ireland and co-writers, John McLaughlin, Judd Mahoney & Natalie DeLucia, Scarlet has derived an entire catalogue of original material in only a year. The team specialise in catchy, radio ready tunes with genuine feel good factor – as proven by excellent previous singles 'Backsliding', 'Stuck' and 'Down With It'.
Scarlet has her sights set on a Summer hit with Cruel love, and is currently working with The "Hoxton Whores" on the REMIX of the track, so stay tuned for that!
Fierce and determined to succeed, Scarlet Baxter's latest single once again proves that she is an artist with the killer combination of talent, work ethic and real momentum. Be ready for some 'Cruel Love'!
Links:
Scarlet Baxter Online:
TWITTER – @scarletbaxter 
FACEBOOK –  www.facebook.com/scarletbaxtermusic
INSTAGRAM – scarletbaxter 
https://www.youtube.com/watch?v=pSr_qYumUiU
http://www.vevo.com/watch/scarlet-baxter/backsliding/GBLFP0306904