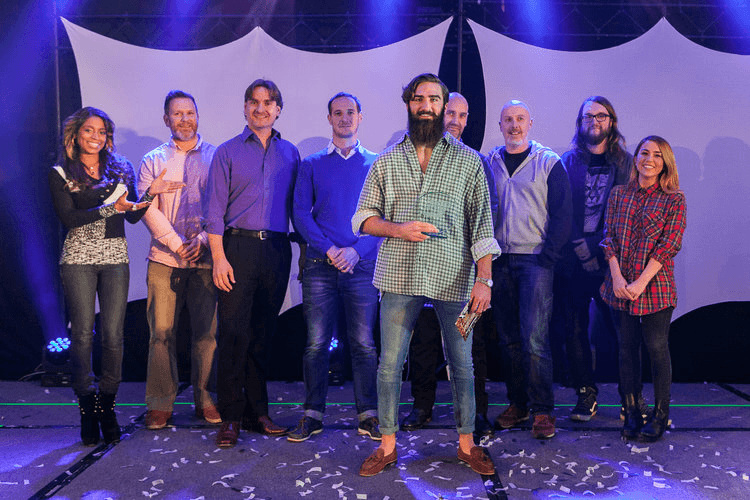 Music
Richard Jones crowned music competition winner!
The national music competition Open Mic UK has found its latest winner! Joining a long line of prestigious Future Music competition winners, Richard Jones from Wolverhampton has been crowned the champion of the national Open Mic UK music competition at The NEC in Birmingham!
Music competition Open Mic UK Winner
Richard Jones was crowned champion in front of a capacity crowd and a prestigious music industry judging panel at The NEC in Birmingham on Saturday night. His original song called "Temptation" won over the music competition industry judges making him the overall winner of Open Mic UK.
The music competition is brought to you by Future Music – the company behind the discovery of artists such as such as Jacob Banks, Warner Music's Birdy, Columbia Record's Lucy Spraggan, Union J's Jaymi Hensley and Jahmene Douglas, both of which are now signed to Sony Music, and TeenStar competition winners Luke Friend and Emily Middlemas.
Music industry judges at the National Grand Final
After impressing the judging panel at the auditions, Richard Jones battled against more than 9,000 acts who entered for Open Mic UK this year across the UK. He went on to perform in the Open Mic UK live showcases, battling through both Regional and Area Final heats to make it to the national Grand Final.
The judging panel for the Grand Final included record label representatives from Sony and Universal, as well representatives from music management companies, recording studios, professional vocal coaches and the examination board, Rock School.
Richard Jones has now won a comprehensive consultation package with Future Music, an extensive winner's publicity package, and an amazing £5,000 to spend on the development of his music. On winning the prizes Richard said, "Since I've only been singing for a year it's quite cool to be the winner of Open Mic UK."
Chris Grayston, Head Judge and Director of Future Music has said, "Richard Jones has been a stand out act throughout the Open Mic UK competition. His original songs and emotive performances make him a clear winner!" click here for more information about the Open Mic UK music competition Winner .
Future Music is also about to start auditions for TeenStar which you can find more information and enter TeenStar now. Along with a brand new Future Music Songwriting Competition which is specifically for songwriters of any age and genre. To find out more go to: www.songwritingcompetitionuk.com.