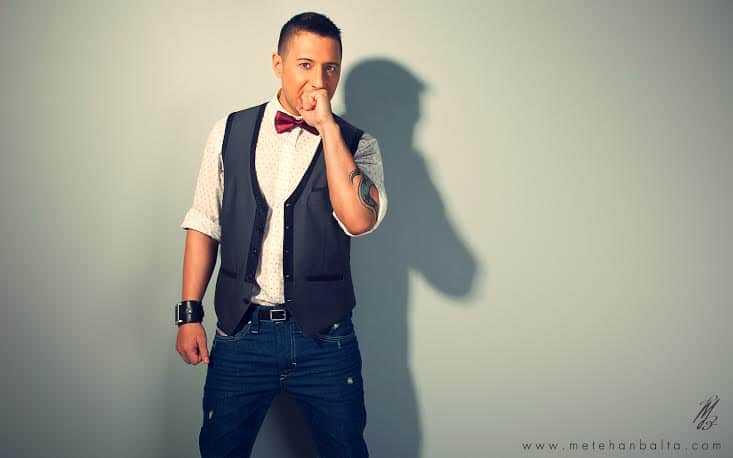 Music
Turkish artist Metehan Balta
Turkish artist Metehan Balta is a fresh and exciting artist – his songs demonstrates just that!
If you tired of hearing the same lyrics about money, guns, cars, girls, and clothes and  want an artist that talks about real things that motivates you, just check out Metehan because this innovative artist is what you've been waiting for.
Metehan Balta (24 March 1982) singer / songwriter / producer. He began his music career at the age of 11, on amateur-scale he performed with some bands as a guitar player and vocalist. He decide to make his solo music at the age of 19. But it took time for him to take his music to the profesional scale.
His music fuses the sounds of Pop, R&B and subtle influences of new beats. The outcome is a head bopping, foot tapping chilled out party vibe – that sounds good wherever and whenever you hear it.
He is definitely destined for big things by consistently pushing the boundaries via sounds and visuals  –  one thing is for sure is his ambition to stand out and be more, is truly evident.
In 2011,up and coming Turkish artist, Metehan released his highly anticipated first single "GROOVE". "GROOVE" was produced by Metehan, recorded and mixed at Moda 17/a Records with C.Mert Karayazi and mastered by Baris Buyuk. Single have a really nice and professional sound, you can watch official music video here:
 In 2012, he released his album "CELEBRATE" and is currently working on his newest album.
Metehan still is not quite where he would like to be, but he has already begun to live out his dreams and taste the satisfaction hard work brings by sticking with it even when things felt like they were going nowhere or when it meant spending 24 hours in a studio.
Check Metehan Balta out on these social websites:
Metehan Balta is looking to motivate you. Follow him and get inspired today!