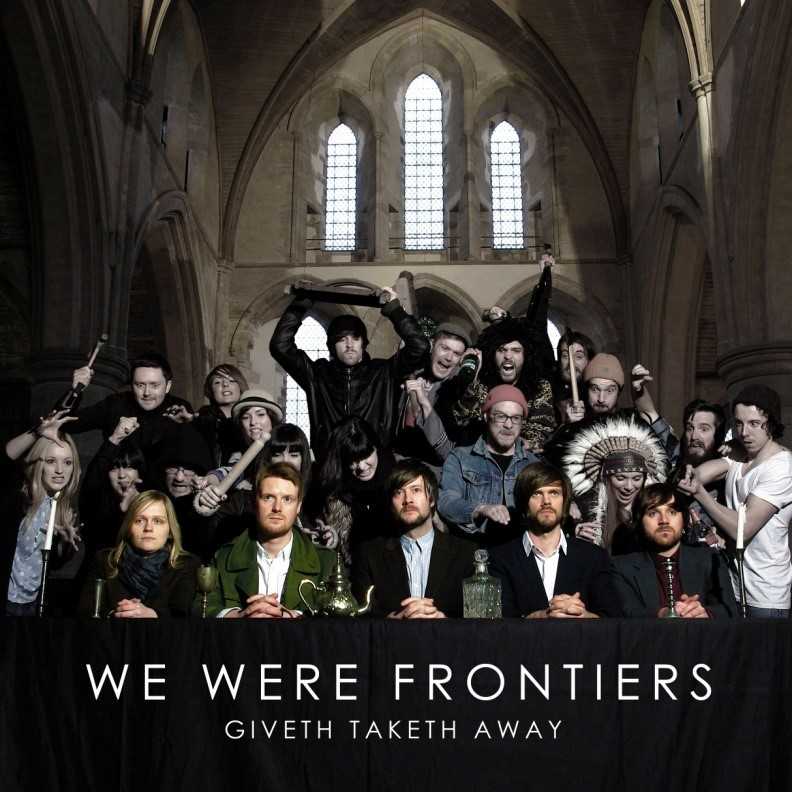 Music
We Were Frontiers to Release Debut EP
Following the success of their 2012 double A-side single, We Were Frontiers are to return with the announcement of their debut EP Giveth Taketh Away.
The Leeds band have set their local scene ablaze since their success at the Futuresound competition. Having gained invitations to play the BBC Introducing stages at Reading and Leeds festivals, who labelled them simply 'brilliant', the band have gone on to play sold out shows and garner a loyal fanbase. The band's distinct folk flavoured compositions, with discernible amounts of Ennio Morricone-esque melodies, have struck a chord with many industry figures. Capturing the attentions of renowned producer James Kenosha (Lone Wolf, Pulled Apart By Horses), the band were led to recording their double A-side Wildfire/Demons under his seasoned watch. The finished product received a great response and outlined the band as one to watch out for.
Giveth Taketh Away marks the band's first release since late 2012 and sees the band embracing their independent heritage. A long-term project, the four tracks – recorded everywhere from hired studios, to bedrooms and even a bathroom – tackle some dark themes stemming from each band members' experiences. Despite this, the EP contrasts neatly between more ambient and upbeat sections. 'Night Terrors' showcases their sound quite succinctly. Moving from a beautiful opening section of deft percussion, accordion and bass, the track builds into an epic western rock track. 'Devils Type' similarly develops out of a nonchalant electric guitar and organ section, towards an anthemic, riff heavy piece. There are nods to bluegrass, folk, western and rock throughout the EP, evoking works from bands such as Arcade Fire and The Last Shadow Puppets. The four-track EP certainly lends proof to the talents of this Leeds quintet as they continue their musical exploration.
We Were Frontiers release the EP Giveth Taketh Away on August 5th.
https://www.facebook.com/WeWereFrontiersOfficial
http://www.youtube.com/frontiersvids
For more information contact Vicky Berry on [email protected] or phone 01223 844440.