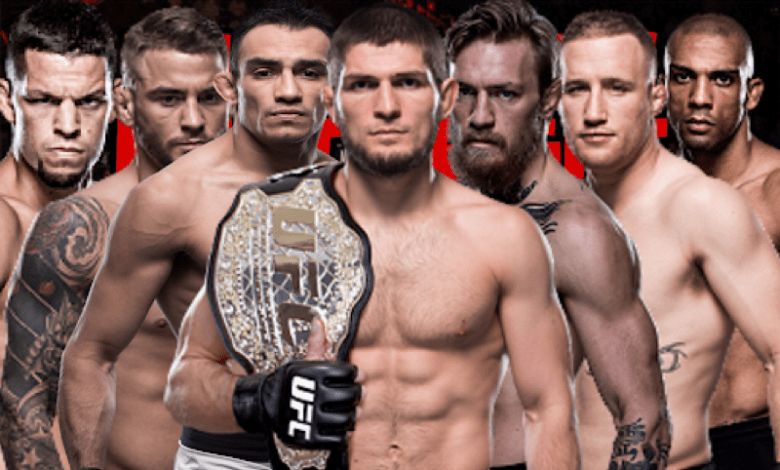 UFC
What Happens to the UFC Lightweight Division Now?
Back in October, following a sensational victory over Justin Gaethje, undefeated champ Khabib announced his retirement from mixed martial arts following the loss of his coach, and father, in an emotional send off to the sport. With a very dominant 29-0 record, with no signs that he had looked in danger in any fight, he has managed to do what he had set out and leaves behind a legacy for the men's lightweight division. A little over a week ago we also saw two of the biggest fighters in the division answer a long awaited question at the top of the division too as Dustin Poirier and Conor McGregor had their rematch six years after their first bout which ended in a TKO loss for Poirier in under two-minutes back in 2014, and helping to propel McGregor's already shining career – and seemingly in a complete 180, Poirier's big win over McGregor could see him be the new favourite – but what happens to the UFC Lightweight division now?
(Image from allthingscombat.com)
The top five is certainly looking much thinner than it once did – Tony Ferguson's recent loss shows how the formidable fighter is looking much more vulnerable than he once did and it is starting to appear that his chance at UFC gold may be behind him. The prospect in Dan Hooker was certainly looking to be making his move toward the upper echelons, but the newcomer from Bellator in Michael Chandler currently sitting at a provisional fourth in the rankings has shown that he is the real deal with a very strong performance and certainly looks to be in contention. Fans can never count out Rafael Dos Anjos, now in 7th, but he is starting to get on in years and perhaps his prime is behind him.
That leaves the top three, and Conor McGregor now at sixth – Justin Gaethje is coming off a loss again Khabib but certainly looks to compete with others here, and Charles Oliveira is looking to be in a strong position too, although the big name being defeated in the past few years comes through Tony Ferguson. Conor McGregor will always be a name to mention here, but it's still a big question mark on whether or not he can deliver on what he once did, particularly now as the lightweight division has certainly caught up in talent and skill.
This leaves the clear favourite at the top in Dustin Poirier – the previous champ has certainly endorsed him and suggested he is the best of the bunch, so the question will be of who he fights? Many different sites are offering odds on who could head up the division such as those found here at Max Casinos, but with all of the big names having recently competed it could be a number of months before any answer is given, and longer still before we see a title fighter to crown a new champ of the division.