Music
Whispering Sons announce new album "Several Others"
Credit: Daniil Lavrovski | Hi-res HERE
Select press for recent single "Surface":
"the first sign that they're fast outstripping the genre-trappings of their post-punk roots, and an ample showcase for Fenne Kuppens' magnetic presence on lead vocals." – the Quietus
"Bold, dark, and immersive" – CLASH
"a confounding, confusing and continually climaxing song of dead-ends, narrowing avenues and night-time awareness" – The Line Of Best Fit
Today, Belgian five-piece Whispering Sons return with the announcement of their much-anticipated second album "Several Others". The news follows on the heels of their recent single "Surface, which was released as a limited edition 7″ and sold out of all 500 copies in half a day, as well as earning plaudits from a vast array of publications.
"Several Others" marks Whispering Sons first full-length release since their 2018 debut "Image", which saw them garner early support at press and radio as well as tallying up millions of streams for their dark and unique blend of experimental and frenetic post-punk. Similarly, prior to lockdown, their infamously ferocious live shows had also seen them begin to firmly cement themselves as a must-see live band playing alongside the likes of The Murder Capital, Patti Smith, The Soft Moon and Croatian Amor, as well as touring across the UK and Europe with the likes of Editors.
Alongside the news the band have also shared two new songs "Satantango" and "Surgery". Having retreated to the Ardennes last summer to work on the new material, the band took the strongest parts of their earlier work and refined them even further with a strong focus on their greatest strength – sheer, unpretentious intensity. The result of this work can be seen clearly in their latest singles.
"Satantango" and "Surgery" see the band distil the ferocious post-punk aesthetics from which their sound first emerged and pushes them to the absolute limit. The tracks toy with the delicate balance between moments of fragility and their capability for relentless and driving intensity, experimenting at the point in which no wave, industrial and avant-punk converge. The anxious and propulsive instrumentation is eerily abstracted, whilst Fenne Kuppens' words, sung in a dramatic and distinctive low register, inject that extra central tension and darkness.
HEAR / SHARE "SATANTANGO" & "SURGERY":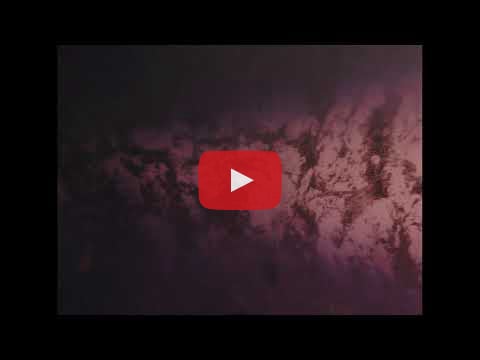 Fenne Kuppens began the words for Whispering Sons' fervent new album Several Others around one sentence she'd scribbled in a notebook: 'Always be someone else instead of yourself'. "It's terrible advice," she says, "But it resonated with me and my personal ambitions." She started writing about her uncompromising perfectionism that, although partly to thank for the band's remarkable success over the last five years, was beginning to become overwhelming. "I was at a stage where it was becoming unhealthy. You always think things have to be better, that you can always do more."
Whispering Sons have constantly outstripped their own expectations. With every momentous step forward that they take, they redraw the boundaries of what they consider possible then duly go beyond them yet again. "Every song we write is closer to the thing we really want to do. Without making compromises," Fenne says.
The band have evolved a great deal since they began in 2013 as the hobby of Kobe Lijnen, Sander Hermans, Lander Paesen and Sander Pelsmaekers in the small city of Leuven in Belgium's Flemish-speaking region. Friend of the band Tuur Vandeborne joined the line-up in 2017, relacing Paesen on bass. In search of a singer they asked Fenne, who at that point had been uploading covers of bands like Slowdive to Soundcloud. Already fostering that deep ambition, she rigorously prepared. "I'd always wanted to sing in a band, but I never had friends who made music, they weren't in my surroundings," she says. "They were talking about this post-punk thing that I'd never heard of before, so I had to read into it. I could see myself in it, I felt the music."
A quiet university town, Leuven and it's more mainstream music scene didn't connect with Fenne, but during a year studying abroad in Prague she plunged herself into that city's DIY culture and returned more galvanised than ever "I made friends there who did things with their lives! There was a guy who had a DIY record label and who made music, all from his bedroom. I thought, if they can do this, why can't we at least try?" As soon as she got back she relocated to Brussels, later joined by the rest of Whispering Sons, where they quickly began honing their craft to become remorseless live performers.
Fenne's distinctive vocal style emerged early on, inspired in part by artists like Xiu Xiu and Chinawoman who sing in emotionally intense lower registers. "I started to feel more comfortable on stage, to express myself more rather than just singing a song," she says. "I started feeling the music more, identifying more with the sounds and what I was doing." Her live performances became transfixing and trancelike, defined by edgy, compulsive movements. "People have said it looks like I'm fighting my demons onstage, I guess there's some truth in that."
"We did some recordings in the summer of 2015 and Fenne was really pushing us, saying 'We have to go for it, not just make another demo,'" says Kobe. The result was their dramatic, goth-influenced debut EP Endless Party. Just a few months after its release, they won one of the country's most prestigious music competitions, the Humo's Rock Rally. With the acclaim came bigger tours across Europe, and larger crowds. "People started to expect things from us. We had to adapt quickly."
Immediately Whispering Sons set new, more ambitious targets. While writing new material for the longer sets their increased status required, they soon grew tired of the limits of post-punk music and sought ways to push past them. "We wanted to evolve, we wanted to attract larger audiences and not just play in one scene," Kobe continues. For their debut album Image, released in 2018 they became more atmospheric, focusing more on the emotional power and dynamic playing of their live sets than the trappings of genre.
"We were very happy with Image, and at that point it was the best thing we could have made," says Fenne. "But from the moment we finished it we started to look at it in a critical way. 'This is something we should do again. This is something we don't like.' So very quickly we found the direction we wanted to go in for the next album."
Whispering Sons' career has been marked with a number of impressive strides forward, but none has been as huge as the one from Image to their new record Several Others. Where the former was theatrical and widescreen, this time around they focussed more on their greatest strength – sheer, unpretentious intensity. "We tried to create an album that's more direct and more dynamic. More in your face," says Fenne. The bracing '(I Leave You) Wounded', for example, began as an experiment to create the tensest song they could with the least amount of instrumentation. Opener 'Dead End' was initially written as a tension-ratcheting opener to a live setlist. Happy with the desolate, piano-led closer 'No Image' from their first album they recorded songs like the shuddering 'Screens'. For the sparse and elegant 'Aftermath' they returned to a track they'd written for their last record but couldn't do justice to without their new, more sophisticated palette.
Although it's coming up to a year since they last played a gig – they were the support for Editors on their European tour at the beginning of 2020 – the band haven't forgotten their power as performers. "Live, we try to be direct, and we wanted to translate it to this record. That's why it's a lot drier, more punchy, more in your face," Kobe says. Along with the record, they'll be releasing each single along with a corresponding live session, to be compiled and released as a live film along with the record which features visuals that centre on a recurring image of a woman dancing and slowly transforming into something inhuman, eventually leading to destruction and purification. It brings us back to the central intensity at the core of Whispering Sons; a constant, uncompromising drive for something more.
"Several Others" is out 18th June via [PIAS]
Pre-order HERE
Whispering Sons
"Several Others"
[PIAS]
Tracklisting:
1. Dead End
2. Heat
3. (I Leave You) Wounded
4. Vision
5. Screens
6. Flood
7. Surface
8. Aftermath
9. Satantango
10. Surgery